I will put the choices very simply for you.
You're riding a bus from Baguio to Sagada. You notice that the driver is a brash young boy, most probably inexperienced, perhaps even a college brat out for kicks. The bus already had a few heart-stopping near-accidents just out of Sayangan, then in Buguias, then again in Sinto and after Mt. Data–all because of the amateurish driver's carelessness.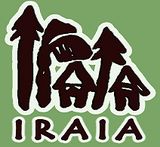 Then, as the bus negotiates the steep trail to Sabangan, it happens. The driver goes into a hairpin turn, barely manages it, finds out the brakes are no longer working, careens inches away from a ravine, and is finally stopped–only through sheer luck–by a short upslope road grade.
The driver insists that the bus can still make it to Sagada, or at least to the Dantay junction. But most passengers want to get down, catch their breaths, hopefully flag down the next bus, perhaps even walk to the next junction where they can hire a jeepney instead. Continue reading "At the bottom of a ravine"