This is Part 2 of a three-part essay (one of my all-time favorites) I wrote for my "Pathless Travels" column, which was published in Northern Weekly Dispatch, 26 Sept 2004, Vol. 16 No. 38. Part 1 was posted here earlier. The essay is already dated in some spots, but mostly it speaks equally well of how I feel now about fireplaces, as how I felt about this inspiring topic in 2004. I hope you enjoy reading it!
In earlier decades. Filipino urban dwellers sought an alternative between the upper-class modern electric range (which was clean and convenient, but rather expensive to acquire and maintain) and the plebeian wood stove (cheap, but hard and risky to operate in a firewood-scarce and fire-prone city). For most, the middle choice was the kusinilya, fueled by kerosene ("ga-as").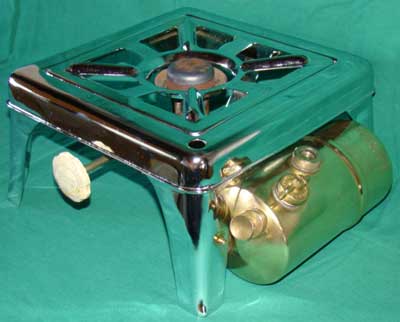 The kusinilya's advantages: First, most neighborhood stores retailed kerosene by the bottle. Thus, getting a steady fuel supply wasn't too burdensome — physically and financially — for the common urban household, especially the harassed housewife with a  shoestring budget. Second, the kusinilya fire was easier to start and maintain than wood fire. A well-handled stove produced a vigorous blue flame that indicated efficient combustion.
But there were also quite a few problems. Foremost, the kusinilya was a certified fire hazard, especially if you hadn't mastered the fine art of trouble-shooting its problems. This skill, to my mind, was just a notch lower than the pure black magic needed to start an ancient Coleman lamp.  Kusinilya problems happened regularly, as black crumbly soot tended to accumulate inside and around the nozzles, clogging them. With volatile kerosene in open containers just around the kitchen, a small accident could easily turn into an ugly conflagration.
You would understand this, if you ever tried to peek into a clogged kusinilya nozzle and poke it with a cleaning needle (also sold in neighborhood stores) while twiddling its throttle.  Occasionally, you would get a sudden blast of smelly, sooty fire onto the cooking pan, or sometimes nearly smack into your face. The kerosene smell would often stick to the food being cooked. Not my type of dallikan.
###
Thus, with liquid petroleum gas (LPG) becoming more affordable by the 1970s, in the form of portable tanks for home kitchen use, Filipino urban households started shifting to LPG-based stoves and canisters. The shift to LPG would gradually spread from the main urban centers to lowland rural towns through the 1970s and 1980s.
Meanwhile, however, all these modern-age cooking fuels barely scratched the hinterlands of Northern Luzon. Here, firewood and other wood-like fuels from forests and brushland (locally called ginubat, kakayuan, pagpag, bakbakir) and farm waste such as dried hull and husks kept rural kitchen hearths burning from one generation to the next.
For a long time, kerosene was used in the barbaryo — if at all — only for small makeshift lamps and sometimes to quicken the kindling fire. In many interior Cordillera villages that were able to preserve their communal forests and clan-owned woodlots, splinters of resinous pine wood (saleng) remained as the dominant lighting torch (pinatud) and as favored kindling material.
###
However, year after year, market forces doggedly crept up the mountains. Manufactured commodities rolled in through the roads and trails. Like an avalanche of mining-waste silt clogging up the rivers, the unregulated inflow of industrial products disrupted traditional production patterns.
Large-scale corporate logging in Cagayan Valley and parts of the Cordillera, worsened by the increasing commercialization of "carabao logging" (as in Apayao and Mountain Province), intensive firewood-gathering (as in the tobacco areas of Ilocos), charcoal-making (as in the now-bare foothills of Nueva Vizcaya and Quirino), wood-carving (as in Ifugao), and furniture-making (as in Abra) — all these undermined the sustainability of natural wood fuels.
Urged by government-funded agro-forestry programs, some Northern Luzon communities carried out sporadic campaigns to plant denuded slopes to fast-growing trees like ipil-ipil and gmelina. But these efforts hardly slowed down the increasing lack of wood fuels.
By the 1980s, kerosene lamps were replacing pinatud torches in many interior Cordillera villages that didn't have electricity but were along the roads. By the 1990s, 13-kilo LPG canisters were being lugged on foot through mountain trails to reach hinterland villages — even though it meant that a Sadanga housewife, for example, had to buy a full tank at double its Baguio outlet price. Never mind that the hazards of LPG cooking were subtler but deadlier, especially inside traditional Cordillera houses.
###
Astonishing? Not really, if we realize that even village-based labor had by then (in the 1990s) acquired a definite money price in daily terms ("poldia" from the Spanish por dia). And since women could find odd jobs outside the home, even the value of house chores began to be measured against that yardstick. Gathering firewood eventually fell victim to market forces.
Since time immemorial, gathering firewood has been a big daily concern of rural women, as can still be seen daily across hundreds of Cordillera foot trails. But now, in more and more villages, good firewood is getting scarcer, and gatherers have to carry the bundles of wood over longer distances. In some areas, firewood is now sold at P5-P10 per foot-thick bundle, depending on length and quality.
Thus, at a certain point, the labor cost of getting in a month's supply of firewood would overtake the cost of buying and hauling an LPG tank. Even the daily chore of tending to the dallikan is increasingly seen as unproductive tedium, once village folk get used to the routine of "one-click cooking" with LPG stoves (and worse, with instant noodles).
In short, market forces are killing the age-old dallikan.
###
I myself had thought: "Forever gone is the time when people romanced the fireplace."
That is, until the tidal wave of neoliberal globalization swept back and engulfed us in the oil price hikes of 2003-04, with LPG prices running up to P400 or more per tank. Surprisingly, for the most practical and unsentimental reasons, fireplaces are making a comeback.
These days, admittedly with a smug feeling, I occasionally indulge myself with the warmth of a bonfire (inudo, anido) as is the age-old practice among Northern villages. I gaze often with affection at our concrete-block-and-GI-sheet fireplace, our soot-black dirty kitchen — "our hearth, it's a very very fine hearth, with two cats in the yard, life used to be so hard" — and I realize I'm still madly in love with it, head over heels, after all these years.#