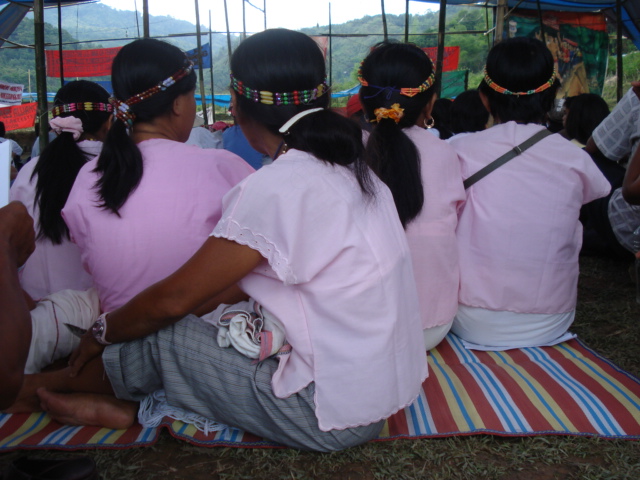 There's this naughty genre of journalism that teases and titillates by posing "blind items," in which juicy tidbits of gossip about showbiz and public figures are dangled. They give sparse clues and don't identify by name. That's why they're called blind items.
Nearly every weekend, my spunky neighbor Kabsat Kandu tosses to me tattle tales like these, then chides me about not printing them in the newspaper I edit. So far we had steered clear from this kind of journalistic action, but today—for a change—I hereby make three women the subject of my first blind-item column.
###
Blind item no. 1
Manang B. is the wife of a much-loved community leader who passed away not too long ago after holding key positions in several people's organizations for many years. Although supportive of her husband's activities, she kept herself in the background through these years.
Even when Manang B. found her niche catering for conferences and seminars, she remained in the background, doing her caterer's work on top of caring for children, doting on grandchildren, and backstrap weaving.
She did rise above the drudge of housework at home by keeping house for a training center. In a sense, she simply carried on the work she knew best, that of marketing and cooking and serving food, but now she was doing so for a much bigger and intractable "family."
But those who see her daily at work may not know her "secret story"—her adventures as an overseas Filipino worker (OFW). Once upon a time, she left her homeland to work as a domestic helper somewhere in Borneo. But this didn't work out well, so she ended up working in an oil palm plantation to earn her fare home.
Her job was to apply chemical fertilizer on row upon row of palm trees. She later described to me how the work was done, exactly:
First, she would heave a big sackful of fertilizer and saddle it onto her back. Then somebody would punch a clean hole on the sack, and the fertilizer would start trickling out. Then she would have to do a half-walk half-run along the rows of trees—not too slowly, but not too quickly either—while the fertilizer trickled onto the soil.
She may not stop to rest in the middle of her run, since the trickle of fertilizer would be wasted in just one spot. She would have to keep pace until the sack is emptied, never mind if her feet are numb or she badly needs to relieve herself. After that, more sacks for the next rows. Ah, the wonderful world of modern agriculture!
Breaking into a girlish giggle as she recalled her plight, Manang B. was actually lucky to get out of that plantation-slave situation before it killed her or drove her insane.
Do you know who Manang B. is?
###
Blind item no. 2
Baket E. is another feisty old lady, whose full height reaches only to my chest but whose moral stature (in my eye) is way higher than that of the US president.
She is that kind of woman who will go to a rally's frontlines to berate the riot police for preventing "her children" from getting an audience with top public officials, and doesn't even flinch when police truncheons start swinging. ("I'm too small to suffer a direct hit," she proudly tells me.)
Also a backstrap weaver like Manang B., Baket E. often makes office rounds peddling her latest fashion creations. When she got wind of our office nearby, she showed up one day, asking for "things to read."
"What kind of things to read," I ask, showing her the fully loaded bookshelves of the library.
"Oh, you know what kind of 'things to read' I'm looking for," she insists, with that playfully conspiratorial glint in her eyes. "Stuff I can give to many friends when I go home to the ili (tribal village). They're always asking me for new things to read when they hear I'm back from Baguio."
She then embarks on funny stories involving her and "her friends."
Now, Baket E. is a typical old ili girl who will never waste a single opportunity to be more productive. So one day, as she recalled, she was gathering some plant food in the uma (swidden) area above the village when she chanced on this curious vegetable patch of unusual-looking okra seedlings. She took home a clump of seedlings and replanted them in her backyard garden.
Then a whole New People's Army squad that comprised "her friends" paid her house a visit, scrutinized the growing seedlings, and listened to her explain about the unusual-looking okra. Incredulous and amused, they broke into laughter at her naivete. The squad leader asked more questions to verify her story, and Baket E. agreed to take them to the exact site where she found the now menacing-looking plants.
To cut a long story short, the group completely destroyed the secret "okra patch," traced the owner-planter, and warned him never again to engage in that kind of crop. "Serves him right," smugly remarked Baket E. ("For making me look like a fool," she must have silently added.)
As for the "things to read," we gave her some back issues of Nordis Weekly, saying it would interest us to find out what "her friends" thought about it.
Would you happen to know Baket E. or someone who's like her?
###
Blind item no. 3
The image I have of Ate A. is a slightly toned-down version of Rosanna Roces: the same pretty-mestiza features combined with a tough palengke-wise straight-shooting style of talking. The difference is that Ate A. became an underground activist involved in Christian community organizing in the 1970s during martial law.
She used to tell me her family was always worried about her health, because she had asthma and other allergies. How could she endure living with Ilocos peasants in their ramshackle huts week in, week out, eating almost nothing else but rice, buggoong and saluyot, they asked.
Yes, she suffered all these adjustment pains that her family feared, she said, but she turned out fine, and her asthma even disappeared.
She also had trouble initially about her halting and often misplaced Ilokano (since she was a child of the South), which often made her language misadventures the object of constant ribbing by her comrades.
Once she tried haggling with a Baguio market vendor who priced a bunch of stringbeans at binting, which means 25 centavos (this was the 1970s, remember). Ate A. thought binting was just the native way of saying veinte (20) centavos. So she paid the vendor 20c. The vendor said, "Kurang pay ti singko [that's short by 5c]." Ate A. said, "Binting kunam met [but you said 'binting']" and started to pick a quarrel. Instead, it provoked chuckles from the row of vendors who realized the level of innocence of this aristocratic-looking mestizo girl who dared venture into the poor people's section of the market.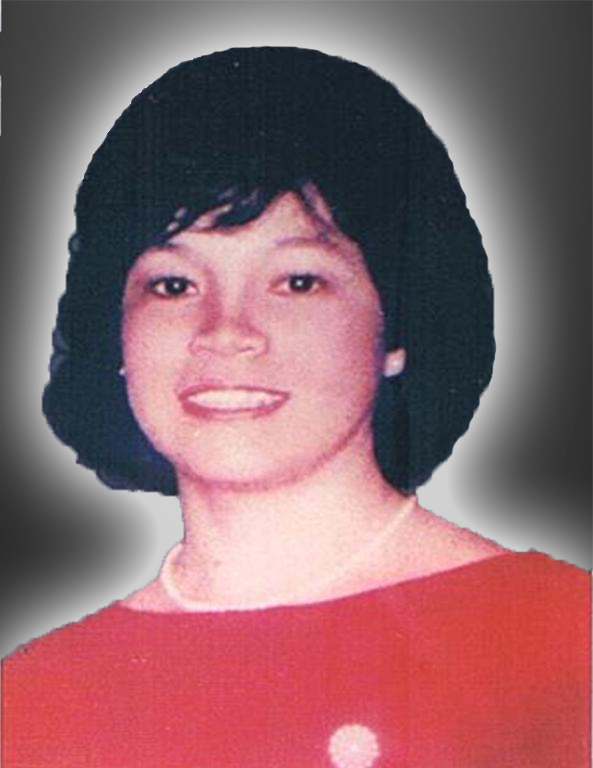 Years later, I was to learn, she went on to help organize peasant barrios in Western Pangasinan. They say she was visiting an NPA camp in barangay Pita, Infanta town, when AFP troopers stormed in, preceded by a barrage of intense mortar shelling. They say she must have died instantly from a massive shrapnel injury. They say she was loved so much by the local peasant masses and the NPA fighters, they decided to name their guerrilla front after her.
Enough with blind items. I'll forego this one.
The name and memory of Amada Alvarez, people's hero and woman martyr, is now enshrined in the hearts of those who knew her, and at the Bantayog ng mga Bayani. She was interred at the Manila Memorial Park exactly 24 years today, on March 8, 1989. # Follow @junverzola

Note: This is derived from a long piece I wrote for the Northern Dispatch (Nordis) Weekly back in March 2003. I'm posting this abridged version, as my own contribution for International Working Women's Day.