In sixth grade, one of my favorite teachers Mr. Serapion Metilla introduced us to serious gardening. I became the president of the school's garden club, and with him as adviser, we became weekend gardeners complete with a large greenhouse, a complete toolshed, and a corps of young and enthusiastic volunteers.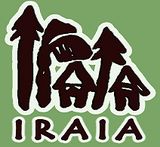 Mr. Metilla (who lived nearby in a mini-tropical forest environment, a stone's throw away from the Sacred Heart parish church) supplied us with all the plant stocks, seedlings, and garden lore we needed. On weekends, we combined our garden work with Scout activities (since he was also the scoutmaster), including occasional overnight camp-outs on the school grounds. This further increased our volunteer force and hours.
Thus we turned the spacious grounds of the entire Kamuning Elementary School into an extensively landscaped garden guarded by ancient acacias. Our campus was truly of park-like dimensions since it was back-to-back with the equally spacious grounds of the Quezon City High School and the long strip of vacant land underneath the Meralco Botocan Transmission Line. All in all, we had more than three solid hectares to play with. (I measured it on Google Earth.)
It was a most educational, inspiring, and memorable experience for me, the garden club, and the entire school for that matter. Sometimes we went on field trips or visits to nearby parks to see unusual plants or collect specimens. Mr. Metilla was an avid horticultural hobbyist who taught us how to create dwarfed trees (bonsai) and bottle gardens (table terrariums).
I assume that many other elementary school students in Metro Manila in the 1960s—at least those that had garden clubs and gardening subjects—had a similar experience.
Fast forward to forty, fifty years later. All over the country, and especially in the metropolitan areas, wide open spaces have drastically shrunk and been replaced by wider thoroughfares, concrete pavements, high-rise buildings, malls, parking-lots, townhouses, and gated subdivisions. Most public parks have either been privatized or undergone incredible neglect.
This made me wonder about the status of school gardens. Several years back, I had the chance to revisit my old elementary-school haunts. But now nearly all those spacious grounds have shrunk to the barest minimum. Our former vast gardens are now occupied by newer school buildings, which are separated by narrow paved corridors and concrete plantboxes. There are still plants here and there, but the luxuriant foliage of our childhood days is gone. Everything has been replaced by the urban concrete jungle.
Nevertheless, there is hope. In secondary cities and municipalities where there are still a lot of open spaces, school grounds still host quite extensive gardens. These are planted to vegetables, medicinal herbs, and orchids and other decorative plants, and maintained by the students themselves with the encouragement of supportive teachers, principals, and local government officials. I continue to see this, for example, in a number of public schools in Baguio City and neighboring towns.
In fact, a House Bill 3843 had been filed in 2014 to institutionalize the school garden program (SGP) under the Department of Education. The government's focus in earlier years appears to have been along the lines of "food security" and "school feeding programs." But HB 3843's author insists that the SGP has broader objectives. It should be, according to Rep. Eulogio Magsaysay, "primarily a platform for learning—learning how to grow food for a healthy diet, improve the soil, protect the environment, market food for profit, enjoy garden food and, not least, influence others."
HB 3843 appears to have been stuck in rut since then. Its official status on the Congress website is "referred to stakeholders." Meanwhile, DepEd's more limited Gulayan sa Paaralan Project covers only 6,000 public elementary and high schools, or 15% of public schools nationwide, mostly in rural and semi-urban areas.
The biggest insight here, I think, is that gardening must be integrated, even institutionalized, into the educational system. From another point of view, schools must be seen as integral to communities, and as such have an inherent role as nature sanctuaries, even if only on a mini- or micro-scale. School gardens are just stepping stones for the students to touch base with their natural environments, not just with plants but with animals and whole ecosystems.
This role of schools must be continually nurtured, expanded and institutionalized by the public school system and the government, even in the most congested mega-cities. While a bigger population means a bigger need for more classrooms, this should not result in students having less direct access to open green spaces and less opportunities to engage in gardening. There are school building designs and teaching programs that solve both needs, and more. The following resources are just a few samples of what are available online:
http://www.ecoliteracy.org/sites/default/files/uploads/getting-started-2009.pdf
http://www.lifelab.org/classroom/
http://celosangeles.ucdavis.edu/files/97114.pdf
In rural and semi-urban communities, rare is the child who does not know anything about how food is grown and harvested, or how plants interact with sun and shade, water and soil, insects and other animals. Such communities have not yet eradicated the natural ecosystems from which they sprung, and children of such communities learn about their environment through daily interaction.
In an increasing number of urban communities, however, connections to natural ecosystems rapidly weaken until they are almost totally lost. Those micro-ecosystems that remain are often off-limits to children. When was the last time you allowed your child to climb a tree, to play with garden soil, to catch a lizard, to sip nectar from a flower? And when was the last time a teacher taught your child to identify mosses and ferns, to build a bottle garden which you can enjoy gazing at everyday on your work desk?
If you answer Can't Remember, Never or Rarely to all questions, then it's time to visit your child's school and find ways to start or expand its gardening program for kids. # Follow @junverzola
Author's note: This piece was published by the Northern Dispatch Weekly on its 24 Jan 2016 issue. You might be interested in browsing through the online pages of this newspaper, which is based in Baguio City and covers all three Northern Luzon regions.