Author's note: I was in the middle of writing this piece last Monday, December 12, when a bolt from the blue hit Renato Corona, Chief Justice of the Supreme Court. Within minutes, the news rippled across media. In record-breaking time, members of the Lower House lined up in Andaya Hall and signed articles of impeachment that would bring the chief magistrate to a Senate trial on charges of betrayal of public trust, culpable violation of the Constitution, and graft and corruption. The entire process took only four hours, from issuance of the impeachment complaint to the signing of the 188th member.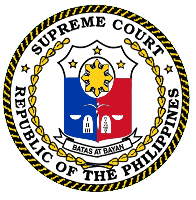 Most political watchers were of course expecting President Benigno "Noynoy" Aquino III and his Congress allies to impeach Corona. But many, including I, were surprised at the utter swiftness of the attack. I didn't pity the guy; he truly deserved more than a slap on the wrist for being one of Gloria Macapagal-Arroyo's key legal warriors from way back. But I wasn't impressed with the substance of the impeachment move either.
The cynical side of me prevailed. My first reaction was, "How many of the signatories who want Corona punished now for being pro-GMA were among those who, in 2005-2008, were pro-GMA themselves and had actively blocked impeachment moves against her?" One of the names that came to mind was assistant majority floor leader Neptali Gonzales II, who also held a similar post under Gloria and figured prominently in the pro-GMA bloc. 
My next reflex impulse was to compare the list of those members of the HOR (my favorite acronym for the House of Representatives) who voted for Corona's impeachment in 2011 with the list of HOR members who voted to protect GMA against impeachment in 2008, for example.
I wanted to reangle and rewrite my blog piece along these lines. But having no luxury of time and particularly liking my original angle, I decided to keep it as is, with minor tweaks here and there. I think it remains relevant this late in the week.