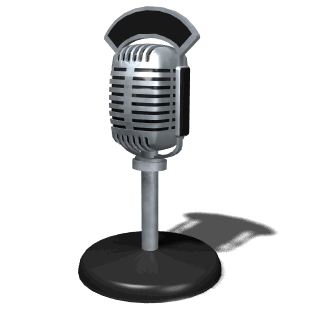 Tamad na burgis na ayaw gumawa,
Sa pawis ng iba'y nagpapasasa.
Pinalalamon ng manggagawa,
Hindi marunong mangahiya (Walang-hiya!)
Bandilang pula, iwagayway.
Bandilang pula, iwagayway.
Bandilang pula, iwagayway…
Ang mga anakpawis ay mabuhay!
It's near midnight, and the sign above the radio booth door reads "ON AIR." Imagine a small group of youthful men and women, including a lanky bespectacled 15-year-old boy. He is sporting shoulder-length hippie hair, an oversized Vietnam-era GI fatigue shirt, faded denims, and non-descript rubber sandals.
It's his turn inside the booth, and he is playing a vinyl record of a protest song in Tagalog, Bandilang Pula, which is derived from PCI's Bandierra Rossa. As the red-flag anthem wafts onto the airwaves, he is singing along with clenched fist punching the air in time with the marching beat.
Can you imagine how he got there?
That boy was me. It was May 1971, the summer after I finished Third Year at the Philippine Science High School. I had considered myself a radical activist at the tail end of the First Quarter Storm, but had never seen activism as more important than finishing my studies.
The virus of activism was already in my bloodstream, true, and it was fast replicating. I had earlier gone through the trauma (as did all of PSHS) of seeing classmate Francis Sontillano horribly dead—his head half blown off by an improvised bomb thrown by a FEATI security guard in a peaceful student march. This was followed by the tumultuous oil price protests, the first Plaza Miranda massacre of January 13, the fatal shooting of Pastor Mesina at the University Avenue barricades, and after that, the February 1971 Diliman Commune. Many of us were drawn deeper into the vortex of radical politics through this sequence of events. But I was looking forward to an easy summer of catching up on my stacks of books on war and issues of Jingle magazine, learning new guitar riffs, and maybe getting to know more about the girl next door.
###
The old PSHS campus—a tiny quadrangle in the middle of the North Triangle, if you still remember that peculiar geometry—becomes a lonely place at the onset of summer. Vacant classrooms stare back at you with forlorn doors and chairs, its youthful souls fading off one by one to provincial destinations. It's late afternoon, on a Friday allotted to returning books and doing the rounds of clearance signatures. A few classmates and I are playing half-court basketball when two college activists, who I recognize to be from UP Diliman, approach us.
I don't recall the name of the nerdy scholar-type boy. But the other, a girl with a musical voice and a bagful of Leftist pamphlets, is Vicky Lopez of Pambansang Samahan sa Inhinyerya at Agham (PSIA). They are part of Radio Pakikibaka, a broadcast collective jointly operated by mass organizations under the Movement for a Democratic Philippines. The radio staff has been helping manage DZUP (the UP Diliman radio station) and block-time programs in three other commercial stations, DZAS, DZME, and another one I don't recall.
They want me to join the Radio Pakikibaka staff.
I no longer recall the exact conversation, but it must have gone like this:
"I can't join. I have to enroll by July," I say, showing reluctance.
"It's only for the summer," Vicky explains. "You'll be a volunteer. The experience should be worth every minute."
"I was planning to join the NPAA summer program," I reply, referring to the visual artists' group Nagkakaisang Progresibong Artista-Arkitekto.
"That's ok too, you can join their activities. But NPAA already has many volunteers while Radio Pakikibaka has only a few," her companion says.
"Why me? I don't have any experience with radio at all," I ask them with some curiosity.
But they continue to convince me in a persuasive manner. I remind myself not to be led into something I'd later regret, so I carefully weigh my other summer options. After a minute or two, I tell them, "When do I start?"
"Right now. We have a meeting at 7 p.m. at the SDK headquarters." The main office of the Samahang Demokratiko ng Kabataan was then near Roces Avenue, if I remember correctly, two short rides away from the PSHS.
I  remember wanting to go home first, wash up, and have a change of clothes. I was then a strict homebody, and wasn't used to sleeping impromptu in other homes, especially without my parents' knowledge. My only experience of sleeping away from home was in Scouting camps and family vacations.
"No, we need to go now. Come as you are."
I go with them. For one who just turned fifteen, I had no idea where that decision—to tag along with adult strangers to a strange place doing strange stuff—would lead me to.
###
In a matter of hours, my world turned topsy-turvy.
That night, I went to a private house full of adult men and women in their 20's and 30's (for the first time) … didn't phone home to tell my folks where I was (for the first time) … attended a meeting that lasted from 8 p.m. to 4 a.m. (for the first time)… drank endless mugs of coffee in one night (for the first time)… took a quick nap in street clothes without first washing up and brushing my teeth (for the first time)… and came home feeling lost, groggy and guilty at 6 a.m. (for the first time).
It went without saying that my parents, distraught and worried, had stayed up most of the night. They tried to check with my classmates, and were almost on the verge of calling the police when I arrived. They asked me all the questions that were expected of parents in such a situation—mostly questions starting with "Why did you…" and "How could you…" At that time, I didn't think I had an obligation to answer. I simply shrugged my shoulders, told them "I had to go to an important meeting," and went upstairs to the boys' room to sleep some more.
That summer of 1971 would be a summer of countless first times.
I became a member of Kabataang Makabayan's fledgling Radio Committee—a "full-time summer volunteer" might be the term now for what I did, but we didn't use it back then. I was a KM member, and I was simply doing full-time activist work. My parents had to cope with mixed feelings of pride, worry, and outright consternation. I rarely stayed home, and I didn't even give them the details of what I was doing, where I was staying, and with whom, on a day-to-day basis.
The KM Radio Committee at first had, as I recall, three members: Vicky Lopez, Kasky Malse, and I. Vicky, who headed the committee, was both with KM and PSIA. Kasky was a gangling but streetwise out-of-school youth who knew his way around the urban jungles of Manila.
We staffed MDP's Radio Pakikibaka jointly with our Samahang Demokratiko ng Kabataan (SDK) counterpart. The SDK Radio Committee included Jorge Sibal, Fred Tirante (who later turned out to be a military spy), and a huge baby-faced Fil-American prop-agitator straight out of the U.S. Subic Naval base named Charlie Bennett Jr. They had more members, but I don't recall the names and faces now.
I became familiar with the Manila-based network of mass organizations and alliances in the course of my work—the MDP national office in the Arayat area of Cubao, the KM national headquarters at the Bonifacio Center along Quezon Avenue (later transferred to the CDR Center along Kamias Road), other local KM offices, and the SDK national center previously mentioned.
Much of our working hours were spent at the DZME radio station along Roosevelt Avenue in San Francisco del Monte district, where we maintained two block-time programs. This was mostly due to our good alliance work with the station owner and manager, Joey Luison. I remember we maintained a talk show around lunchtime, and another talk show just before midnight. We also gave extra time at the DZUP radio station, which was then housed in UP Diliman's Palma Hall, and where I sometimes joined the MDP radio staff for its late-night radio program.
###
Oh, the memories and the stories that I could write about, just focusing on the kind of programming we had back then.
Different kinds of broadcast-related work was assigned to me: doing news research; writing short commentaries; reading news and commentary on the air; interviewing people on air; covering street demonstrations; operating the turntable console as DJ; doing impromptu or scriptless segments; and, most memorably, reading the sign-off spiel capped off by an instrumental rendition of the Internationale (on 78-rpm vinyl), before the DZUP booth was closed for the night.
I was practically living off my rucksack, which contained a jacket or change of clothes, towel and toothbrush, notebook and pen, and portable radio. I was doing work in several places, shuttling from the various mass organization offices to the radio stations that we serviced, and back again.
I occasionally stayed home in Kamuning, too, but mostly only to get foodstuff, newspapers and other materials for my assigned research topics, and to catch twenty winks on a favorite wood-and-canvas cot while listening to DZFE-FM's soft music.
That summer was a summer of demonstrations: May 1 in front of Congress, which ended in a massacre as government troops trained automatic fire on rank upon rank of unarmed worker and student protestors; May 20 to celebrate Anti-Imperialist Day (remember the song Tigreng Papel?); and June 12 to expose the fake independence of the Philippines.
The names and bloodied images of that summer's fallen martyrs—Liza Balando, Richard Escarta, Ferdinand Oaing—remain fresh in memory. And so, too, the dozens of stories of how activists organized and fought back, long after we reported them, wept over them, and raised our clenched fists in unending salutes 40 years ago.
That summer, I found myself meeting and interacting with all sorts of people involved in the national democratic movement—most of them 5, 10 years my senior. I particularly remember union and community organizers who looked like street toughies in leather jackets, transport strike leaders who talked about "wire-and-chewing-gum" repair techniques, and a much younger Raquel Edralin who carried a knife in her handbag, swearing that any street goon who makes the mistake of attempting to molest her will get it in the throat.
We survived on all sorts of food, often improvising meals and inventing sandwiches on the fly at the most unholy hours of day and night. We traded endless stories, some of them funny, others sad, most of them derived from the daily lives and struggles of lowly oppressed folk that we interviewed and based our reportage on.
###
When that summer ended, I realized I had to go back to school soon and had to stay home more regularly. But it seemed I had become a stranger to my parents, my brothers and my sister. In the blink of an eye of the summer sky, I had grown up in a way they had never expected.
Decades later, the summer radio kid is still here, listening daily to early morning news and late-night jockeys on his Philips RL117, dreaming of a time when he'd have a chance again to flip that switch on the console, shuffle discs of protest music (CD this time, not vinyl), modulate his radio voice as his old Radio Committee mentors advised him repeatedly, and speak once more with passion to an invisible but nonetheless real audience about common dreams and collective action.
###