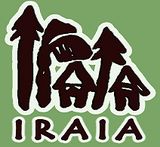 Looking at the election results, I slept on the probable composition of the incoming Senate, and dreamt about a typical policy debate among the senators. Fragments of my dream went like this:
Sonny Angara: My father wanted me to re-file this bill about…
Alan Cayetano: No, you can't do that. Over my dead father's body…
Grace Poe: Same here. Over my dead father's body.
Bongbong Marcos: But I support the proposed law by Ed, er, Sonny Angara. Me, my dead father's body, my mother's undead body, Ate Imee, we all support the Angaras… did I forget anyone?
Koko Pimentel: Don't forget that your father jailed my father.
Bam Aquino: And my Tito Ninoy and Tita Cory too.
Nancy Binay (finally finding her debating voice): My father was against Marcos, and supported Ninoy and Cory too, don't you forget.
Chiz Escudero: Oy kayong lahat, huwag kayong tumingin sa akin ha. Nananahimik lang ako dito, so that no one will bring up my father's having been in the Marcos cabinet. But I'm proud of my father.
JV Ejercito: I'm proud of my father too, even though he was a Marcos loyalist. And my mother. And my step-mother. And my half-brother. And my cousin in Laguna.
Cynthia Villar: Wow. Everyone's proud of their father and mother and uncle. Isn't anyone proud of their husband or wife and their Senate achievements? I am.
Loren Legarda: I wish I could say the same thing…
Sonny Trillanes: I'm proud of my kuya Gringo and his legacy.
Gringo Honasan: And I'm proud of my Manong Johnny and his legacy.
Johnny Enrile: Hoy Jackie, huwag kang magmukmok diyan. There's always 2016. That should be your motto.
Everyone: We all look forward to 2016, so that we can honor and perpetuate our (father/mother/husband/wife/sibling/cousin)'s legacy. Onward to 2016!
Miriam: I thought we were discussing a bill and not your ancestors, you fungus-faced baboons, you poor facsimiles of sensient primates. Mga ulol!
Miriam's remark then triggers yet another round, more vociferous this time, of chest-pounding claims about the greatness of their fathers and mothers and uncles and aunts and siblings and cousins, echoing like lost ghosts in the quiet sunlit afternoon across the august halls of the Senate.
At that point, I woke up in a cold sweat, with racing heartbeat. I went downstairs and made myself a cup of coffee. Might as well get used to this kind of recurring nightmare for the next several years. #Follow @junverzola