Nora Aunor was born in 1953 in typical Bicol poverty, and mostly attended public school. She spent her childhood helping her family make both ends meet, often by peddling water on the train and in train stations. Noynoy Aquino, on the other hand, was born in 1960, the only male scion of the Aquino-Cojuangco landed gentry. I'm not sure what male scions of landed gentry do in childhood apart from studying at the Ateneo. But I'm sure there's hardly any point of comparison.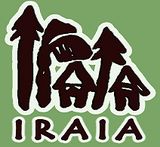 By the time she was 15, Nora Aunor had won several nationwide singing contests, had become a frequent TV and radio guest, had recorded a best-selling LP, had made six films with Sampaguita Pictures, and had gone on to become a teen idol churning out movie after movie. By the time he was 15, Noynoy Aquino was a teenager with normal urges and certain special needs.
By the time she was 23, Nora Aunor had her own film company (NV Productions), had successfully transitioned to a dramatic actress with FAMAS nominations to her name, and was starring in critically acclaimed movies such as "Tatlong Taong Walang Diyos" and "Minsa'y Isang Gamugamo" that would eventually help shape the second Golden Era of Philippine Movies. By the time he was 23, Noynoy Aquino was living quietly in Boston. Then his father was killed, catapulting the entire family to an instant status of political sainthood. After that, he spoke in a few rallies, yes.
By the time she was 32, Nora Aunor's place in the firmament of Philippine popular culture was assured. (Take note: not just in movies, or music, or radio-TV, or entertainment, but in popular culture and Filipino psyche as a whole.) Her fans club was a serious mass organization with a nationwide reach, and her base of loyalists ranged from children wanting to be like her to octogenarians wanting to hug her like a long-lost daughter. By the time he was 32, Noynoy had served as corporate official in several firms connected to family wealth, experienced life in the Palace as a president's son, survived an ambush, and was developing an interest in guns and fast cars.
By the time she was 51, just before she went on an eight-year hiatus, Nora Aunor had achieved the highest peaks of her career: long-running TV shows, award-winning films, international recognition, a Lifetime Achievement Award from the Film Academy of the Philippines, critical acclaim for her successful sorties into theater, and so on. Thereafter, she had downhill episodes but accepted them with humility and eventually climbed out of them.
By the time he was 51, Noynoy Aquino was President of the Philippines, enjoying the blessings of most of the political elite despite a non-stellar record in Congress. At that juncture, he was preparing to launch a new career of blaming others and striking down his enemies, real and perceived. Like Nora, he has downhill episodes too, but doesn't admit them. He thinks people are just making up stuff to pull him down.
So now you see why Nora Aunor never had a water peddler's chance. #Follow @junverzola