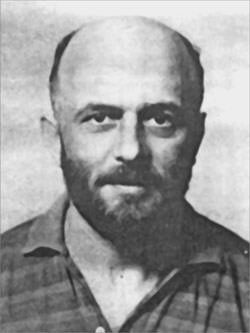 Tullio Favali was an Italian missionary who was a parish priest in a town in Cotabato where the New People's Army operated and who therefore was a suspected NPA sympathizer because he worked among farmers and protested martial law abuses. He was confronting a government militia force led by the Manero brothers when they shot him in cold blood, his head blown off by a militia gun fired pointblank into his face. (Fr. Favali's story is told more fully on the Bantayog website.)
That was in 1985. But that did not stop foreigners—priests, nuns, lay volunteers, researchers, activists—from joining progressive organizations and protest rallies not just in Metro Manila but in other cities and town centers as part of their advocacy. We welcomed all forms of support that they extended to unions, urban poor groups, peasant associations, indigenous communities, and Filipino activist groups that worked among the poor. 
I should know. One of my closest friends during those years was a Dutch volunteer who knew more about the hard lives of poor peasants than many of my Filipino friends who stayed in the comfort of their middle-class jobs and families through that dark period. In the intervening years until the present, I also got acquainted and worked with and befriended a dozen or so other foreign volunteers and activists (Belgian, German, British, Latin American, South Asian, Chinese, U.S. nationals) who visited or spent time here in the country. Of course they joined protest rallies whenever they could—not that marching and chanting in the streets was the most important activity for them.
So what happened? In the three decades since the Favali killing, these foreign volunteers, activists and guests remain at risk more than ever. In the first three years of Noynoy's presidency, two were murdered by Manero-style death squads. Fr. Fausto "Pops" Tentorio, another Italian priest, decided to follow in Fr. Favali's footsteps in serving the peasant masses and joining protests against military abuses. He was gunned down on October 16, 2011. Willem Geertman, a Dutch member of Missionary Volunteers (MIVO), had also been supporting worker and peasant struggles and joining rallies. He too was tagged by the military as a communist or NPA sympathizer. He too was gunned down on July 3, 2012. The culprits remain at large, like their military bosses who think and act like General Palparan.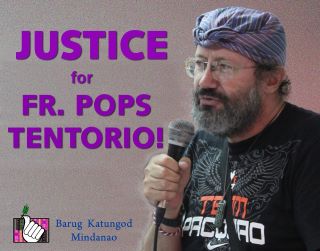 It was precisely because of human rights violations like these, not just against foreign human rights defenders but against Filipino activists and ordinary people, that the International Conference on Human Rights and Peace in the Philippines was organized. The ICHRPP, held on July 19-21, gathered hundreds of advocates from all over the world to discuss issues and propose solutions to long-standing human rights and peace concerns in the country. Many ICHRPP delegates, including Thomas van Beersum (who knew Willem Geertman personally), decided to join the People's SONA. They marched with us along Commonwealth Avenue. They got shoved and pushed and jostled together with the thousands of other protestors.
Now Beersum is being given a foretaste of what he expects to face, Manero-style, should he stay in the country, stand his ground, and assert his human rights advocacy. Like Favali, Tentorio and Geertman, he is being branded a communist, a bully, and a white monkey. He is assaulted with a barrage of insults and thinly veiled threats. Incredulously, even a number of former anti-dictatorship activists have questioned his intentions and have called for his deportation. (Some of them are even my FB friends. You know who you are.)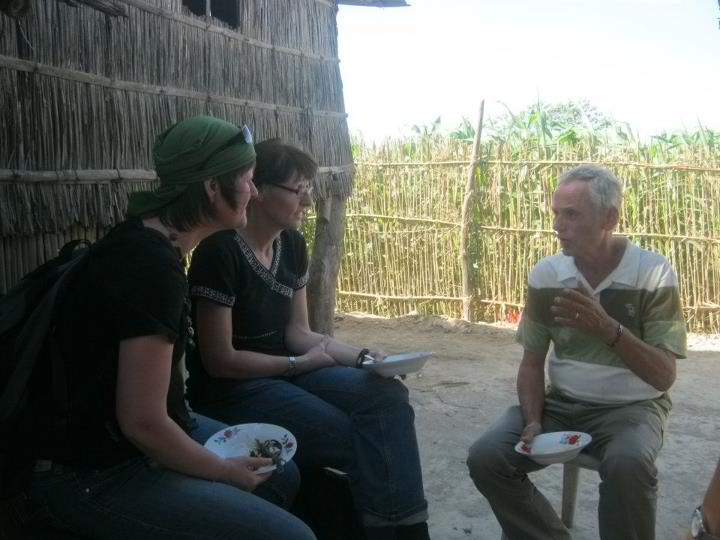 I draw the line right here, not because Beersum is a white boy, not because he is Dutch and we have many friends in common, and certainly not because of any association with Jose Maria Sison and what his detractors derisively label as "barangay Utrecht." Beersum's life is in far less danger than those of Geertman, Tentorio and Favali before him, and he can well defend himself.
I draw the line here, because the barrage of nasty insinuations, insults, and threats directed at foreign activists like him show—starkly more than ever—that the rabidly abusive anti-communist mindset of Manero and Palparan is still all around us, lurking in the dark recesses of feigned ignorance and misdirected anger, lusting to be unleashed against its next victims.
Thus I draw the line here. So God help me.#Follow @junverzola
Author's note: I type these lines directly on my blog editor's interface tonight, with no first drafts, and while being barely able to control my seething sense of outrage.  I have other urgent deadlines to meet, but this piece can't wait. I will reply to all comments, but perhaps not as promptly as some would want. (July 28: added pics of Tentorio and Geertman, and minor edits.)