When my parents renovated the old family house in the early 1960s, they had two rows of huge storage closets painted in bright Mondrian colors, built right into an entire wall from floor to ceiling, right beside the stairs and near a backdoor leading to the garage. Both closet arrays were some 5 feet high, 7 feet wide and 3 feet deep. So you could imagine that a young boy could easily snuggle inside, keep quiet, and not be noticed for the rest of the day.
And that—hiding in those closets—was exactly what I often did when I was in the elementary grades, especially during weekends and on lazy summer days when I got bored playing with my brothers or with other kids in the neighborhood.
Much of the lower row of closets were for assorted bulky stuff like tools and boxes of old draperies and Christmas decor, which were of no interest to a curious child like me. But the upper row contained old newspapers and magazines stacked almost to full capacity. Small kid I must have been, but compensated for it with great skills at clambering up chairs and stair steps to reach those high shelves.
The stacks of Manila Times mildly struck my fancy because I got to revisit my favorite comic strips and pore over the "Now Showing" photo-collage bills on the movies page. Besides, I was already a budding newspaper reader by the time I was in Grade 4. But what I considered as my fantastic secret treasure house were the huge heaps of magazines that my parents stored there (proving, by the way, that my packrat proclivities were congenital).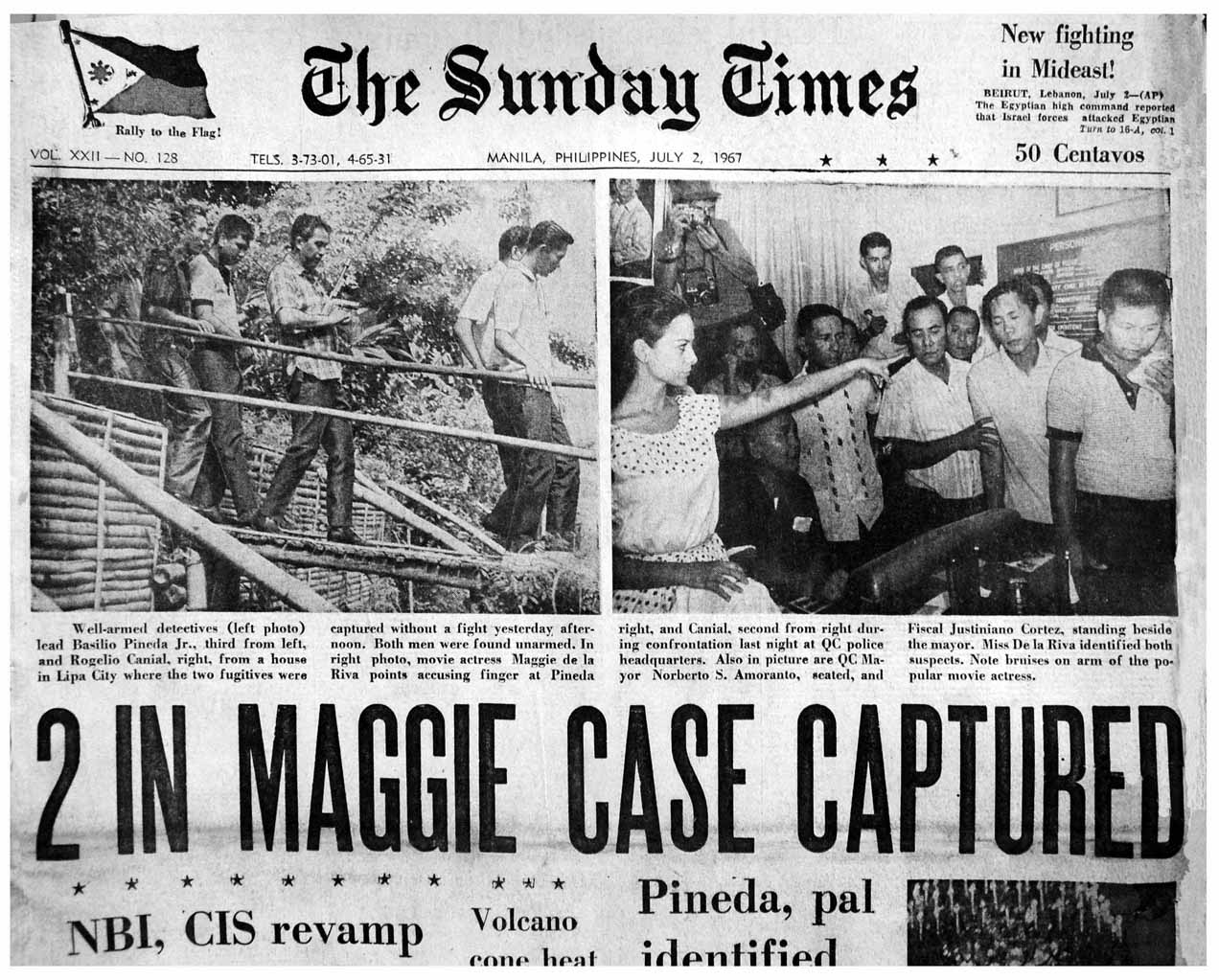 There were stacks of the famous Sunday Times Magazine (STM),  The Asia Magazine, Variety Magazine, Parents Magazine, a women's home and fashion magazine, Reader's Digest, Better Homes and Gardens, and an assortment of other titles. (Secret prowler in the big house that I was, I also discovered the Mad Magazine collection of my Auntie Lina Belisario in one of the second-floor rooms, and the cheap pulp fiction collection of our family driver in still another part of the house—but that's another story.) I was in magazine heaven inside those closets. On summer days with nothing else to do, I would stay there browsing and reading for practically the whole day, in the dim light of a bare light bulb, and not get hungry or get bored. Those favorite issues that I wanted to re-read again and again, I lugged upstairs and kept under my bed.
My interests were eclectic, from World War II stories (there was a three-issue STM special on the war years in the Philippines) and Tour of Luzon reportage, to child psychology (there was an interesting illustrated series in Parents Magazine on how to handle kids of different ages) to designing your dream kitchen (a favorite theme in Better Homes and Gardens).
This habit—ok, you can call it my dirty little secret vice—went on until I was already in high school and grew too big to fit into the narrowing closets. By then my vice simply metamorphosed into other locations and modes of absorption. By high school I was building up my own collection of Mad Magazine, Jingle Magazine, Life Magazine, some girlie magazines from a classmate, issues of The Philippine Collegian (yes I collected Collegian issues in high school; surprised?), dozens of assorted periodicals, and tons of books, apart from my priceless Encyclopaedia Britannica.
After class and on weekends, I was spending hours and hours poring and reading over paperbacks and magazines in Alemar's (which at that time had a better collection than National Book Store; there was no BookSale yet), while agonizing over which ones to buy and which ones to return to the shelf, dog-eared and creased for the convenience of the next voracious but penniless reader. Later, I discovered Erehwon, Solidaridad, and Popular. (These were names of bookshops, silly.) In college, I probably spent more hours reading in these bookshops and in the UP Main Library than attending class or hanging out with friends. Reading kept me awake until the wee hours, while Frank Zappa blared over DZRJ.
In recent years, I've made the transition to digital reading in Web and PDF format. But I still avoid e-books unless there's no choice. I still prefer the printed paper version. I have lost much of my childhood and teenage-years collections of books and magazines, although I managed to save a few rare ones. I've also built up a rather sizeable library and archive of printed stuff from the mid-1970s onwards. They take up much storage space—much bigger than those cozy closets of my childhood—and I don't have the time now to curate them properly. But they are an organic part of me, like an additional epidermis or bionic exoskeleton, and I would feel naked and lost and defenseless without them.
I can live on ephemeral bits of Web and ebook stuff flickering on the screen. For my mundane daily reading fare, I've learned to accept that compromise with technology. Nevertheless, for printed matter that connects to my social and personal history, it has to be on paper, something I can flip with my fingers, mark with marginal notes, and cover lovingly with protective plastic. That includes maps, charts, and manuscripts. Nothing else will do.
It's my secret vice, an addiction acquired from childhood, and I'll fight to keep it that way. I'm not sure if there's a medical term for that. But you can call me a closet magazine ninja.#Follow @junverzola