In recent years, transport problems of all kinds have hounded the Philippines from far north to far south.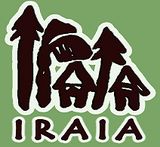 "You're exaggerating, as usual," says my acerbic friend Kabsat Kandu. "What transport problem in the far north are you talking about, tell me? Flights to Batanes are going on regularly."
Well, maybe the Manila-Basco flights are okay. That's because the picturesque Batanes islands have become a favorite tourist destination of those who can afford it. But what if you're a Cagayan Valley DepEd official wanting to visit public schools in Babuyan islands? What are your options? Have you tried crossing over from Claveria to Calayan, across the treacherous Babuyan Channel?
Kabsat Kandu nods in abject realization. The same situation—no air flights, dangerous boat rides, dilapidated jeepneys on rough roads—exists for passengers in the majority of the country's 7,100 islands or outside the biggest and more urbanized islands.
"But hey," Kabsat Kandu follows up. "Maybe you haven't seen how fast cars fly nowadays from Manila to Baguio via SCTEX and TPLEX."
I would have retorted, "Yes, on good days. But have you seen them during long weekends, especially around the main exits?" I launch instead into a barrage of policy nerd talk to convince my friend that there is something deeply wrong about the country's transport system.
The transport problem has become a most visible and exasperating crisis in the National Capital Region (NCR), and the so-called Mega Manila composed of the NCR and the adjacent provinces of Bulacan, Rizal, Cavite and Laguna. This is not surprising, because of the NCR's extreme population density and the growing overflow of daily commuters within Mega Manila—which have worsened from year to year.
The problem already stares us in the face. The most obvious, of course, is our fast-growing population, which has led to a nearly 21 percent increase in population density, from 255 people per sq. km. in 2000 to 332 people per sq. km. in 2014—much of it evident in our ever-expanding urban areas. More daily commuters on the same road systems clearly mean a bigger transport burden susceptible to gridlock and other glitches.
But it is not merely—not even mainly—a problem of high population density.
Japan's population density was 336/sq km in 2005, rising to nearly 349/sq km in 2014. Obviously, it has its own traffic congestion problems, but its overall transport situation is much better off. Average daily commute hours is around 38 minutes in Japan, as compared to 80 minutes in Metro Manila plus surrounding provinces.
"Maybe it's not that we are more populous now than 10 or 20 years ago," Kabsat Kandu says, more pensively now. "Maybe it's our growing penchant for more private cars."
True, to a certain extent. Many Filipino middle-class families have prioritized high mobility—and that doesn't just mean more mobile phones, but more four-wheeled mobility. Many have grabbed easy access to car ownership via soft payment terms.
Thus, in the Philippines in 1990, there were only 9 motor vehicles per 1,000 people; by 2010, the figure shot up to 30 vehicles per 1,000. But again, that doesn't explain everything. In Japan, there are 588 vehicles per 1,000 people (as of 2011)—nearly 20x higher than ours. And yet the Japanese manage their traffic in a much better way.
What is their secret?
To put it bluntly, if over-simplistically: trains. A well-developed train system, nationwide and in the urban centers. The Japanese have so "perfected" their railways and other means of transport that they have started to reduce their dependence on private cars.
Since 1999, there has been a marked decline of car use in Japan, as shown by a nationwide survey done by the Japanese Automotive Manufacturers Association (JAMA) in 2011. The survey also showed that multiple passenger car ownership stood steady at around 40% in the same period, and that Japanese car buyers now prefer smaller, lower-end models.
More worrisome (at least to JAMA) is the continuing trend of longer car ownership periods. The majority of Japanese car owners, it now seems, prefer to keep their old car for seven years or more before they buy a new one.
So now, again to put it bluntly if over-simplistically, Japan wants us middle-class buyers in Southeast Asia and the rest of the world to please, pretty please buy their overproduction of high-end SUVs from Mitsubishi, Toyota, Nissan, Isuzu and Honda, whether directly or through their regional subsidiaries.
"Wow! So does that mean that Japan is actually exporting its traffic congestion to us?" Kabsat Kandu asks. It's a bit unfair to put it that way, but big business is in fact cashing in on this trend from both ends: by supplying us part of the problem, and by offering us part of the solution.
"What solution?" Kandu asks.
The Philippines' National Economic Development Authority (NEDA) and the Japan International Cooperation Agency (JICA) has announced a "Roadmap for Transport Infrastructure Development for Metro Manila and its Surrounding Areas (Region III and Region IV-A)", supposedly so that "systematic traffic congestion disappears by 2030."
The so-called NEDA-JICA Roadmap has a "transport investment program" for the next six years (2017-2022), and a more ambitions 2023-2030 program. Roughly half of the cost will be through private investments, while the other half will be through government budget allocations—in the typical but increasingly controversial PPP way.
I have just downloaded the full text and technical papers of the NEDA-JICA Roadmap, and of course cannot make an impromptu judgment on its conclusions and recommendations. All public mass transport advocates, including organizations of bus and jeepney operators and drivers, must study the papers thoroughly.
But a cursory reading will already show that the bulk of the Roadmap is focused on infrastructure development. At the top of the list are 16 expressways and many road packages. "Hmm," says Kabsat Kandu. "To accommodate more Japanese cars?"
Thinking of the lucky political winners in the forthcoming 2016 elections and their lucky contractor-friends, I'm tempted to say yes. Presumably, all those shiny new Mitsubishi Monteros and Toyota Highlanders that will be bought by them will be zipping through these new expressways, so that their families and hangers-on can rush from their Manila homes to their beachfront hideaways on long weekends.
The NEDA-JICA Roadmap also proposes mass-transit railways. These should be welcome in theory, but as they say, the devil is in the details, as proven by the current MRT-LRT mess. Huge Japanese companies and their local partners may already be heading to the inside-track of the various projects to corner the juiciest contracts.
Finally, there are plans for bus and jeepney restructuring and modernization, which "includes modernized fleet and operation; rationalized route structure; and improved terminals and interchange facilities."
Again, while welcome in theory, this has to be handled well as a social-justice issue so as not to lead, in practice, to a nationwide massacre of current small-transport livelihoods, which could turn into a messy nightmare.
"Maybe they'll at least allow jeepneys to operate the Babuyan Channel route?" Kabsat Kandu wonders.
For that, my friend, we will have to come up with our own transport roadmap. Our own transport roadmap, as the people of these long-impoverished, long-suffering archipelago. # Follow @junverzola